Holidayhome vacationrental Cottage in Yakushima Sumika
In Feb 2023, We Open the Holiday home vacation rental cottage SUMIKA
SUMIKA Cottage is nestled sweetly in the peaceful sub-tropical area.
Ideal for park visitors, island explorers or outer island retreats.
Explore the world heritage area and other nearby hikes and beaches.
Relax to the sound of beautiful birds, wind in the trees and gentle rain showers on the roof. Retreat, refresh, recharge.
All the amenities you need for a comfortable and cozy visit. Lets treat yourself.


Possible to scroll to right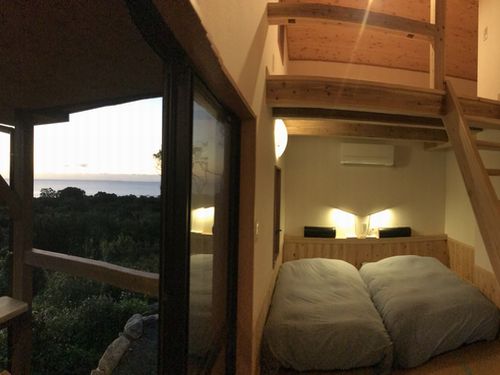 潮騒を聞きながらの寝室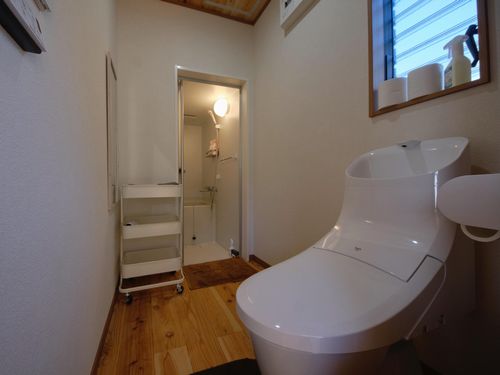 足を延ばして入れませんが小さな風呂付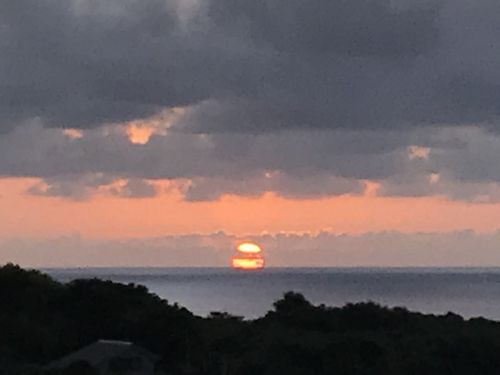 10月から3月は海からの日の出も楽しめます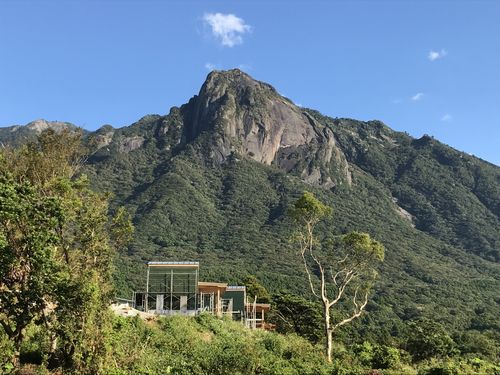 裏にはモッチョム岳がそびえます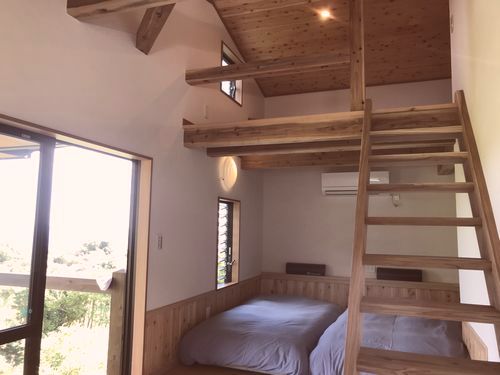 小さい家ですがロフトがあり、有効利用できます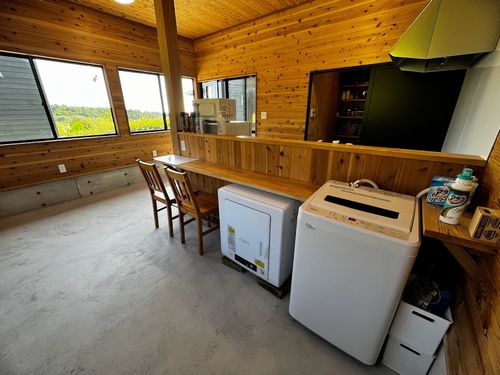 1回200円で洗濯機と乾燥機があります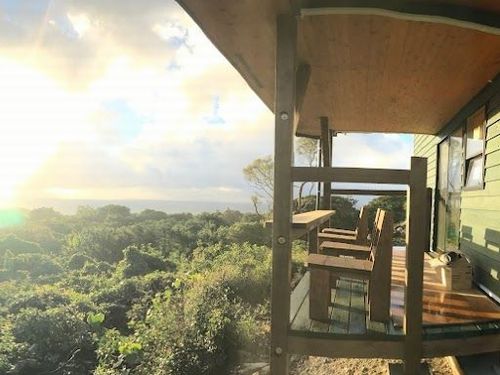 広々デッキ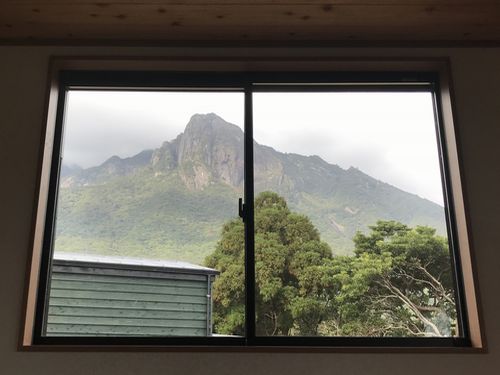 お部屋からモッチョム岳をのぞめます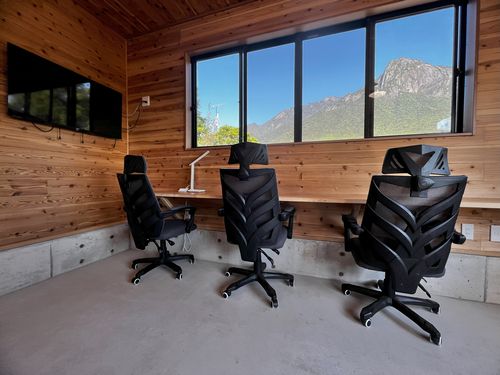 山を眺めながらのパブリックスペース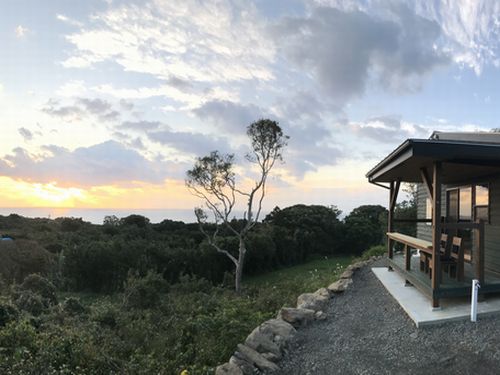 デッキでのんびり海を眺めて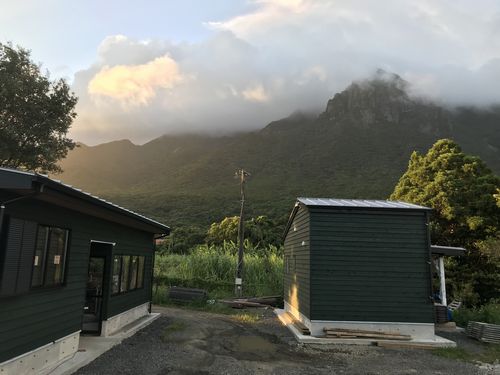 夕暮れ時もきれい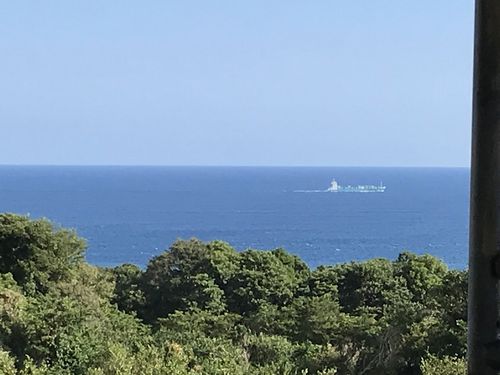 船が岸近くを通るので海も飽きません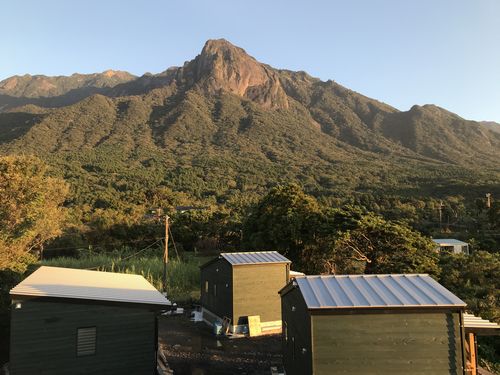 朝焼けのモッチョム岳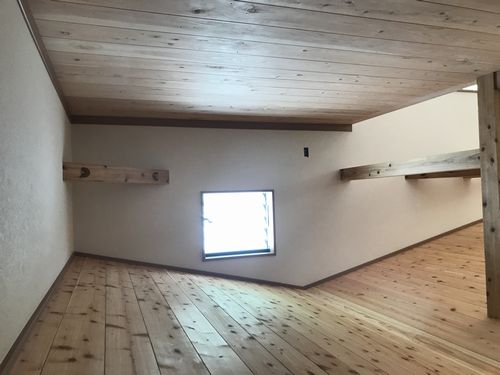 ロフトも明るいスペースです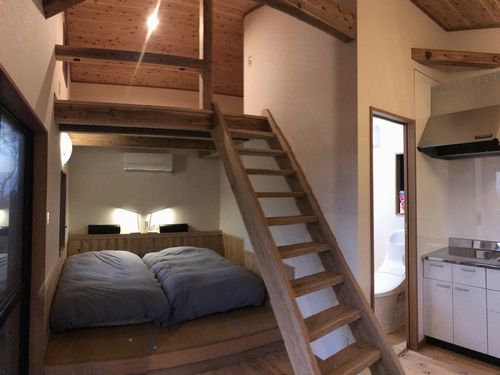 バストイレキッチン付き
Tiny 23㎡ house plus 5㎡ loft and 6.6㎡ deck.
SUMIKA is a cute and cozy cottage nestled into a quiet and peaceful private land, tucked away in a tropical paradise, surrounded by the gorgeous rainforest.
A non-smoking pet-free environment with a private driveway and private entrance, you can come and go at your convenience with complete privacy.
Each cottage have private bath, washroom, Wi-fi, kitchen, fridge, toaster, microwave, deck and Outstanding view of the mountain and the ocean from your cottage.
Complete with a tatami bed for 2 people, loft bed for 2 people, Dining counter for 2, outside counter for 4 people, hi speed internet, fridge and freezer, double IH hot plate, toaster, full bathroom with tub and shower, Air conditioner. It's just such a sweet little spot. Very peaceful, comfortable, cozy and oh so quiet.
Beautiful sunrise and infinity sea/skyline from the bedroom. Galaxy and shooting stars at the night.
But it is 100% your private.

Inside or outside World heritage area, there is so much to do and see and experience. Our little village is the perfect spot to just chill.
Much cooler than big city. We have a sweet little hidden rainforest retreat. Hidden just perfectly between Onoaida town, you have the perfect hidden retreat.
Come and experience it for yourself. There is nowhere else in the world quite like it.
We also have meals for hotel guests and have some local grandma style dishes available for purchase.
Possible to scroll to right

With the cottage
Wifi/ kitchen/ microwave/ toaster/ rice cooker/ fridge/ Air Conditioner/ bathroom/ bath/ hairdryer/ shampoo/ towel/ deck
At the public space
Guests salon/ Wash machine/ Cloth dryer/ Coffee-maker
Guest salon is available for our guests.
TV, Washer, Dryer, Coffee maker and reclining chair.
Open 7am-9pm.

We have 4 cottage rentals in the same land.
Each is private unit.
Please follow the check in steps so you don't go to a wrong place.
The Ice-maker is in the guest salon at the main hotel where we live. You can use anytime.
We are living in 200m.
We are happy to become your concierge.


Sumika by Shikinoyado
〒891-4404
642-15 Onoaida Yakushima Kagoshima
TEL 0997-47-3377
(07:00~21:00)
shikinoyado@gmail.com